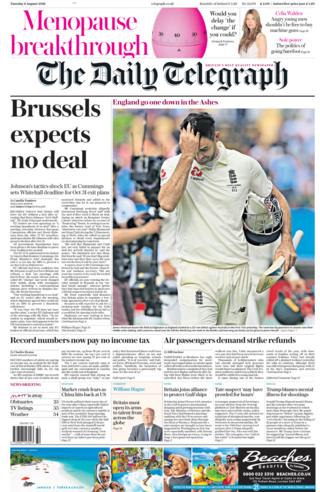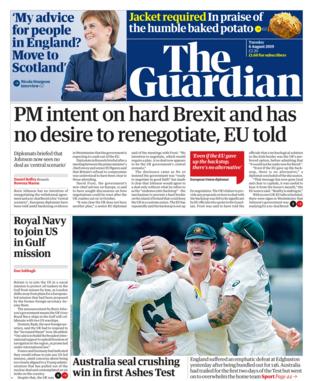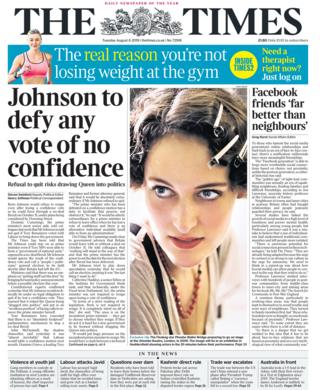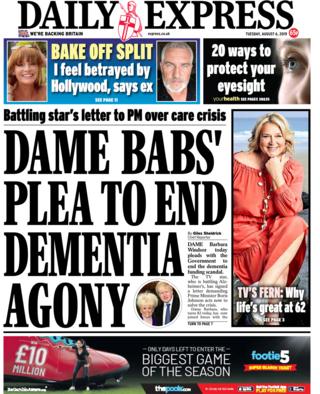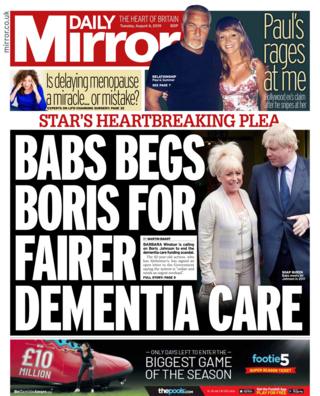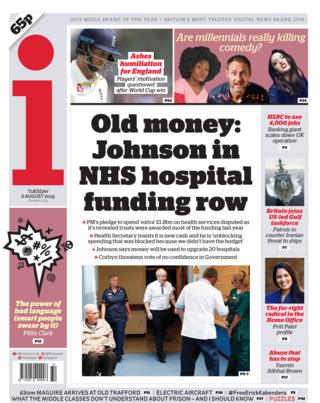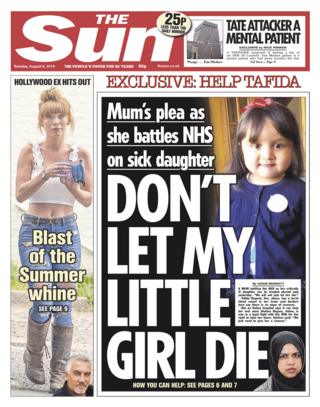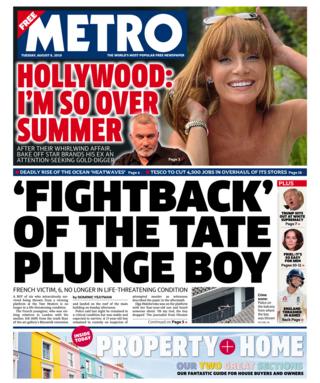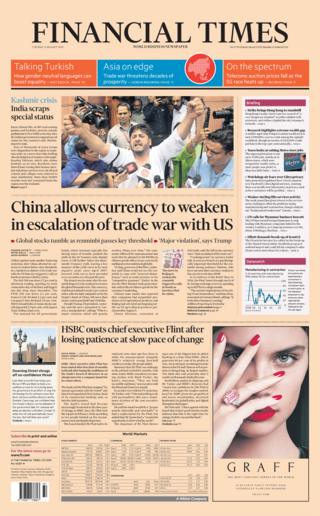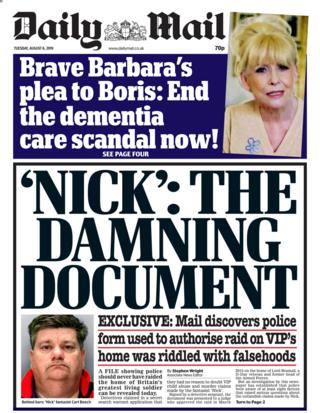 Many newspapers detect a growing belief in Brussels and Westminster that Boris Johnson really is not bluffing when he says the UK will leave the European Union with or without a deal on 31 October.
According to the Guardian, European diplomats have been told the prime minister has no intention of renegotiating the withdrawal agreement and a no-deal Brexit is his "central scenario".
The Daily Telegraph says it understands that EU leaders are now operating on a "working hypothesis of no deal".
The paper also claims all Whitehall departments have been given a 48-hour deadline to prove their readiness to leave without an agreement on Halloween.
The Financial Times columnist, Robert Shrimsley, says the prime minister's "scare tactics" may be for show – but no-one should doubt that the risk of a no-deal outcome is very high.
He says watching "the Johnson gambit" calls to mind the line attributed to the Duke of Wellington: "I don't know what effect these men will have on the enemy, but by God they terrify me."
Get news from the BBC in your inbox, each weekday morning
Whether Parliament has the power to block a no-deal exit is the subject of much discussion.
The Times reports Mr Johnson will defy any vote of no confidence by staying on as prime minister to force through a no-deal Brexit – potentially dragging the Queen into politics.
Constitutional expert Vernon Bogdanor, writing in the Guardian, lists five ways the House of Commons could thwart Mr Johnson – but he warns it would be a Herculean task.
The Mirror and the Daily Express lead on a call by Dame Barbara Windsor for the prime minister to take action to end what is described as the "care funding scandal" affecting people with dementia.
The 82-year-old actress – who has the condition – has signed an open letter to No. 10 arguing that the current system is "unfair, unsustainable and needs an urgent overhaul".
The Mirror says the star is articulating the suffering of people across the nation, and the government should listen carefully.
The front and back pages feature contrasting images of jubilant Australian cricketers and dejected England players after the home side's defeat in the First Ashes Test at Edgbaston.
"Down, Down, Down – awful England fall like dominoes" is how the Daily Mail describes their batting performance on the final day.
"Mauled by Lyon" is a headline in the Daily Star – a reference to the Australian off-spinner, Nathan Lyon, who claimed six of the wickets to fall.
But it is not just England's failures that come in for scrutiny. The Times notes that one of the umpires, Joel Wilson, made a record number of mistakes in a test match with more than 40% of his decisions overturned on review.
His performance was so poor, the paper says, that an official sponsor of the series, Specsavers, jokingly offered him a free eye test.